SAFETY IS
ALL WE DO™
Driver Industrial Safety™ is a quality manufacturer of market-driven industrial Safety Products for industrial and commercial industries. We are a privately owned and operated company headquartered in Phoenix, Arizona U.S.A. With manufacturing and warehouse facilities in the US, Canada, and Australia, we sell through our global distribution channels. Driver Industrial Safety™ was originally founded in 2004, under our former recognized name SafetyWhips®.
Our 5 branded product lines lead the industry in robust quality and engineering: NVIZN Identification Displays®, SafetyWhips® Warning Whips, Helios Warning Lights®, Toro® Heavy Duty Wheel Chocks, and Industrial Decals Co.™ & OEM Graphics.
Our company was founded on the basis that there is a critical need for well engineered and dependable products for work site safety. Clients have come to Depend on Driver to keep their worksite safe. Our combined 100+ years in combined LED and electronics manufacturing provides the best engineered products available for worksite safety. While Driver Industrial Safety™ products have been poorly copied, we are still unmatched in performance and durability.
OUR
MISSION
To create and innovate dependable safety products for industrial applications. Our portfolio of brands help identify (ID) and safely secure vehicles and assets, protecting the people who work alongside them. We proudly manufacture our safety products in the USA for the harshest environments in the WORLD.
OUR
PURPOSE
At Driver Industrial Safety™, SAFETY IS ALL WE DO™. Our passion is to solve the critical need for well-engineered and dependable products for worksite safety. To ensure the best solutions, our innovation is driven by global partnerships and field tested in the world's harshest working conditions.
2004
Driver Industrial® (formerly named SafetyWhips®) moves into it's first manufacturing facility in Mesa, Arizona
2004
Prior to LED's being extremely bright – We were the only whip manufacturer to produce strobing Xenon whip lights
2004
SafetyWhips® leads the way with all 5 colors of LED lights; with leading-edge technology and mounting hardware.
2005
Driver Industrial® rebrands to SafetyWhips® USA
2005
SafetyWhips® is the leader in LED Identification Displays or Number Boards, and continues to expand the NVIZN™ product line with robustly engineered product designs for most visible signs on the market.
2010
SafetyWhips® Canada office opens.
2010
SafetyWhips® USA office expands to incorporate much needed additional warehouse and manufacturing facilities.
2010
LED Technology improves to rival the brightness of Xenon Tube technology.
2012
Driver Industrial® introduces Quad Flash Whip lighting is introduced and SafetyWhips® continues to lead in Mine Site Safety.
2014
Driver Industrial® introduces our TORO® Wheel Chock product line.
2015
Driver Industrial® introduces our HELIOS Warning Lights® line of sturdily engineered Beacons and Minibars is introduced.
2016
Driver Industrial® is awarded FMI Partner Award; from Freeport McMoran at MINExpo 2016.
2017
Driver Industrial® is awarded the 2017 Arizona Exporter of the Year Award
2018
Driver Industrial's new LED SafetyWhips® are the most robust LED Whips available for industrial use

2019
Driver Industrial's SafetyWhips® brand announces the revolutionary SC Series LED Whip light.


2019
Driver Industrial® celebrates 15 years!
2022
Driver Industrial® Rebrands as Driver Industrial Safety™ to better align with our mission and purpose. SAFETY IS ALL WE DO™
Markets Served
INDUSTRIAL APPLICATIONS
MINING
OIL AND GAS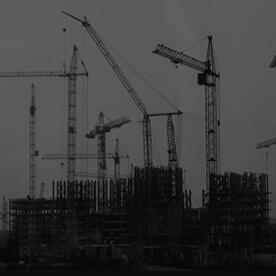 CONSTRUCTION
POWER GENERATION
TRAFFIC SAFETY
UTILITIES
MILITARY
MANUFACTURING
MATERIAL HANDLING
TRANSPORATION SERVICES
AUTOMOTIVE
AVIATION
GOVERNMENT
LANDSCAPING, TREE DROP YARDS
Driver Industrial Safety™ is a member of and Proudly Supports